HEA Native Missionary Evangelists around the world are trained in "Reaching the lost, wherever they are" and as a part of that we also train them to make sure that the local church does their part to bring in and disciple the new believers.
All HEA Native Missionary church planters hold their outreaches at the invitation of local pastors who want to start a new church or strengthen an existing one.
At every HEA outreach (or as we like to call them, "local dirt road evangelistic campaigns) the counselors are chosen by their own local pastor and are then trained by the HEA Missionary.  Because of this, it's common for those who are responding for salvation in the invitations to be met by counselors they already know.  Many times they are their own neighbors, friends, & even relatives.   This means they are immediately connected to someone in that local church plant!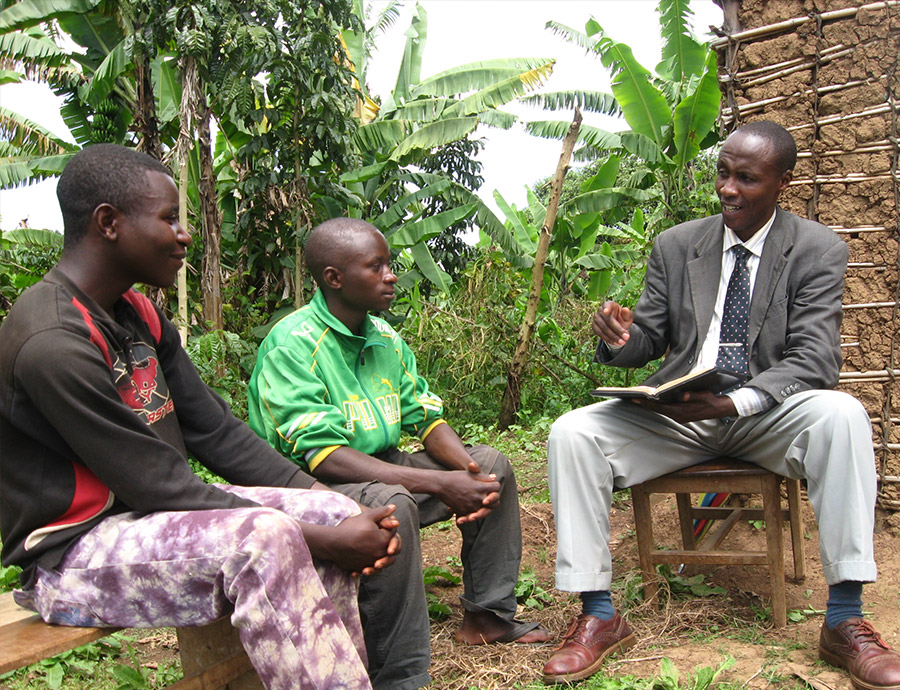 On the front of the counselors' card it asks this very important question … "Would you like for someone to visit and share with you more about the things of God? …  The counselors check the box, yes or no.  The people responding to the invitation almost always say yes.  That is an invitation for someone to visit them in their home.
Before HEA Missionaries agree to hold an outreach the local pastor has to agree that he will give the follow-up cards out to faithful people in his church who will visit the people on the card 2 times a week for the next month!   The results have been amazing over the years with some churches having as many as 50% of the people who are saved actually attending the local church!!
Our church was meeting in a borrowed building with 50 members … After the Film Team Evangelist from HEA began coming to hold dirt road evangelistic campaigns with us our church grew in one year to 300 members meeting in our own building!
– Testimony from a Pastor in Uganda
HEA held an evangelistic outreach in a field close to our church … 37 people responded to the invitation for salvation. We began visiting the people and within 2 weeks 19 of the 37 people were already attending our church.
– Testimony from a Pastor in Mexico